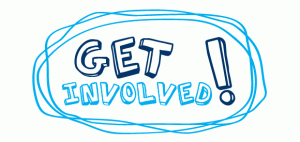 The BMHF's success is dependent on people in the community actively supporting our work.  You can get involved with the BMHF in the following ways:
Become a Trustee / Executive Member
Attend our monthly stakeholder meetings
Help us at our 'Awareness Day' events
Support us with fundraising
Support our project and research work
Become a 'BMHF Community Outreach Volunteer'  (click on link to view the role description: BMHF Community Outreach Volunteer)
If you are interested in finding out more about these opportunities or would like to get actively involved please contact Shamsur Choudhury (Development Manager) on shamsur@bangladeshimentalhealth.org or telephone 0771 607 8840.
BMHF Membership
Membership to the BMHF is open to any individuals/ organisations that has an interest in advancing the cause of mental health in the Bangladeshi community and committed to support the core objectives of the BMHF.
The BMHF is dependent on its members to support and promote its work in the community and to ensure that Bangladeshi mental health is always on the agenda of providers and commissioners. As a member you will have the following opportunities:
attend our monthly stakeholder meetings and contribute to our work priorities and campaigns.
support our events and workshops.
have the opportunity to become an active volunteer e.g. Community Outreach Volunteer.
be informed of our work and projects.
If you are interested in joining the BMHF please download the membership form by clicking on the links below.
PDF Version: BMHF Membership Application Form 2017
Word Version: BMHF Membership Application Form 2017
Please return your completed form to shamsur@bangladeshimentalhealth.org
If you need a hard copy of the membership form please get in touch with us.